Christmas Markets in Prague
Prague's Christmas Markets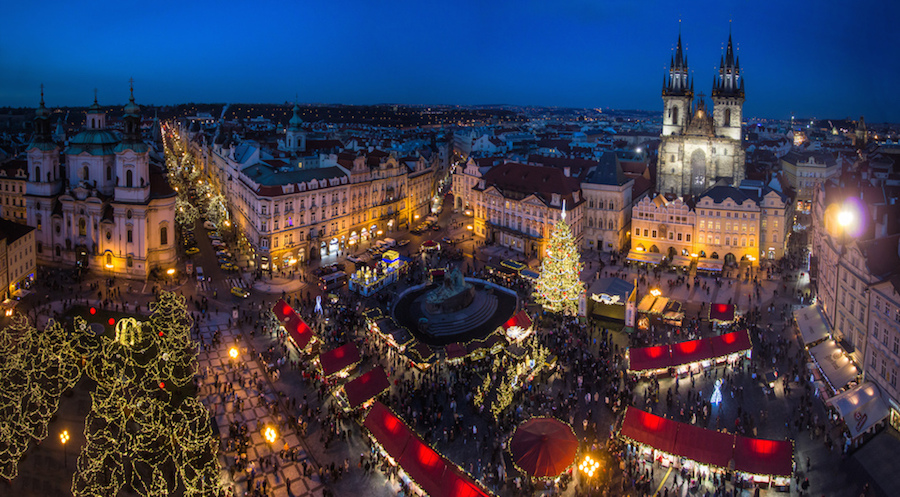 Prague's Christmas markets, or rather - Vánoční trhy, is ranked upon 10 most beautiful ones in Europe and it generally draws thousands of visitors from all around the world. Although this year the annual ceremony of lighting up the Christmas Tree on Old Town square was disturbed by concerns for safety, due to expected size of the crowd on square, it is granted that the markets however, will still take place starting on from 28th November with more glamour and grace than ever. Here are some of our tips for you to enjoy them!
WHERE and WHEN?
Generally, markets open at 10 a.m. and close 7 – 10 p.m.
Old Town Square (Staroměstské Náměstí)
November 28, 2015 - January 3
The oldest and  biggest market in Prague, known for its majestic Christmas tree, which reached 22m and 600 ornaments this year. It is also the busiest one for a reason. Broadest selection of wooden stalls surrounded by historical architecture, Bethlehem Stable with live animals, Viewing bridge in a middle of the square and open-air permormance stage with prepared Schedule for every day.
Closest stops: Staroměstská (metro)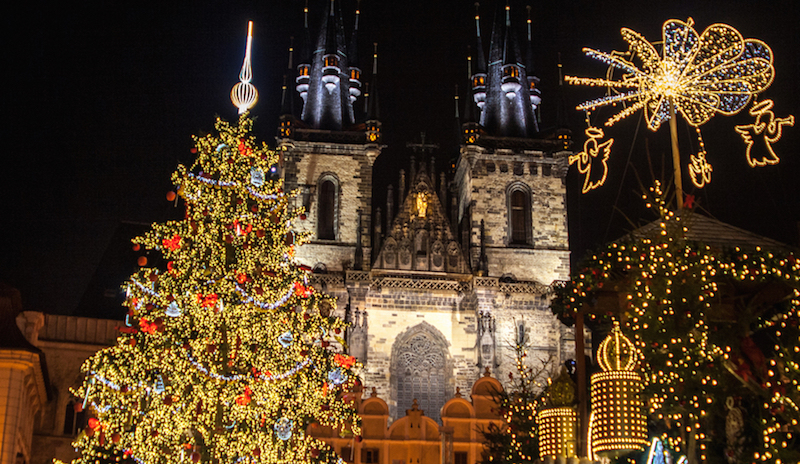 Wenceslas Square (Václavské Náměstí)
November 28, 2015 - January 3
Also quite big but doesn't have the real Christmas tree, which is substitued by lots of lights and decorations. The types of stalls are the same, with however smaller selection.
Closest stops: Můstek (metro), Václavské Náměstí, Vodičkova (trams)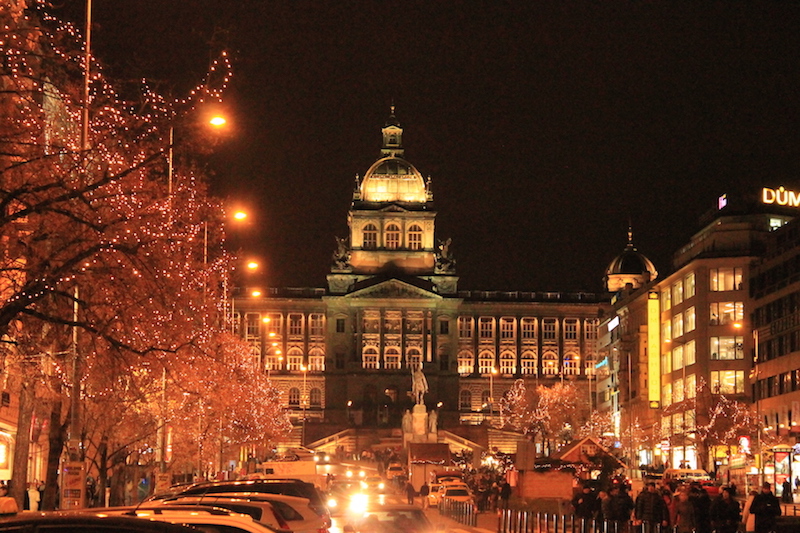 Republic Square (Náměstí Republiky)
November 25 - December 24
Situated in front of  the Palladium shopping mall, and walking distance from Old Town Square. The mall provides great opportunity of underground parking, right in the heart of Prague. The maket is small, but also cheaper. 
Closest stops: Náměstí Republiky (metro and trams)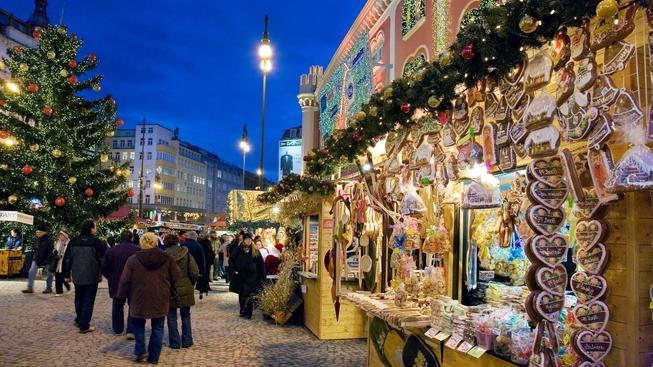 Peace Square (Náměstí Míru)
November 20 - December 24
Located in a district of Vinohrady, this market is more humble, with independent stalls and local producers.
Closest stops: Náměstí Míru (metro and trams)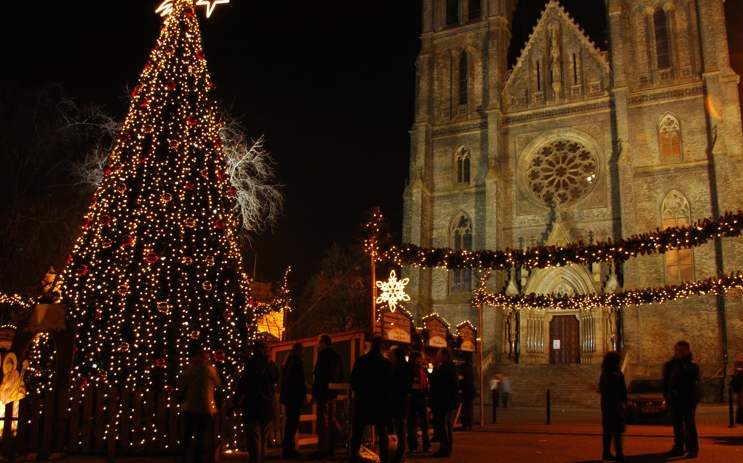 Holešovice Exhibition Grounds (Výstaviště Holešovice)
December 4 – 6
A little bit further and only for a weekend, the 'Christmas at the Exhibition Grounds' market provides an entertainment mostly for families with children, usually accompanied with admission fee.
Closest stop: Výstaviště Holešovice (tram), Nádraží Holešovice (metro)
Christmas Markets on Prague Castle (Pražský hrad)
November 28 – January 3
This one perfectly represents fairytale Christmas. It will take place on Náměstí u svatého Jiří. Who wouldn't like to visit markets on the largest castle in the world?
Closest stops: Malostranská (metro and tram), Pražský hrad (tram)
November 21 – December 23      
Around 50 wooden stalls, 1 christmas tree and also rich agenda.
Closest stops: Anděl (metro and tram)
November 23 – December 24
Closest stops: I.P.Pavlova (metro, tram)
These are the main markets worth seeing, however, there will be plenty of smaller, unmentioned ones, scattered around Prague, so don't be afraid to explore and get lost!
WHAT?
If it is your first time in Prague, you are probably wondering what can you expect on these markets. Besides beautiful handcrafted ornaments and decorations, wooden toys and candles, homemade soaps and many others, you will also have the opportunity to taste some of the Czech best traditional food.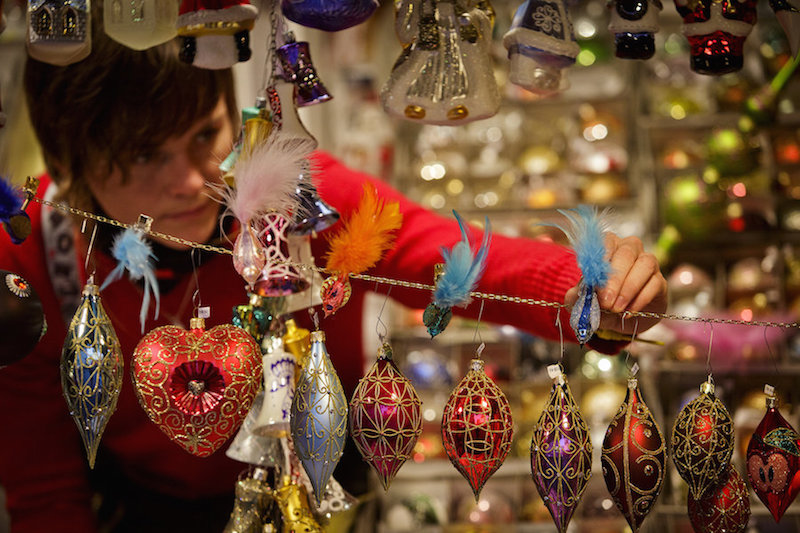 sweet baked pastry, sprinkled with various flavours like vanilla, cinnamon, cocoa,...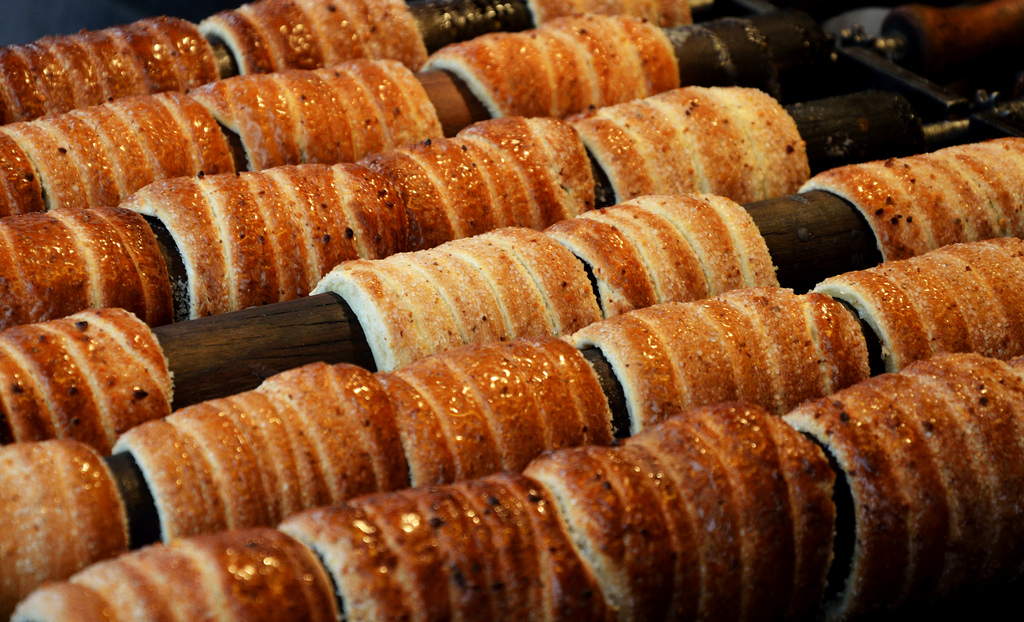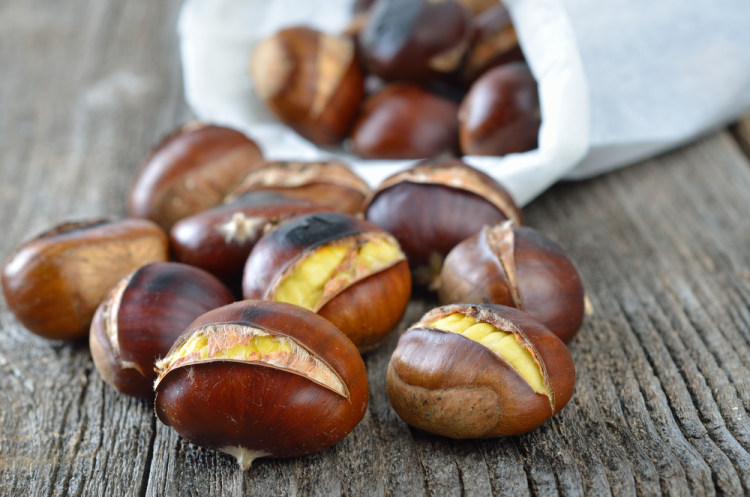 traditional potato soup
mulled wine, also available to purchase in a unique cup
 warm honey liquor
warm alcoholic beverage, mostly made with rum, nothing can warm you up faster than this
 Christmas carols playing in streets, combination of sweet scents, glimmer of all the lights, historical buildings cowered in snow blankets and delicious food is what creates the right atmosphere to make Christmas in Prague unforgettable. Enjoy!