Accommodation
You don´t have to stay under a bridge! Find your flatshare!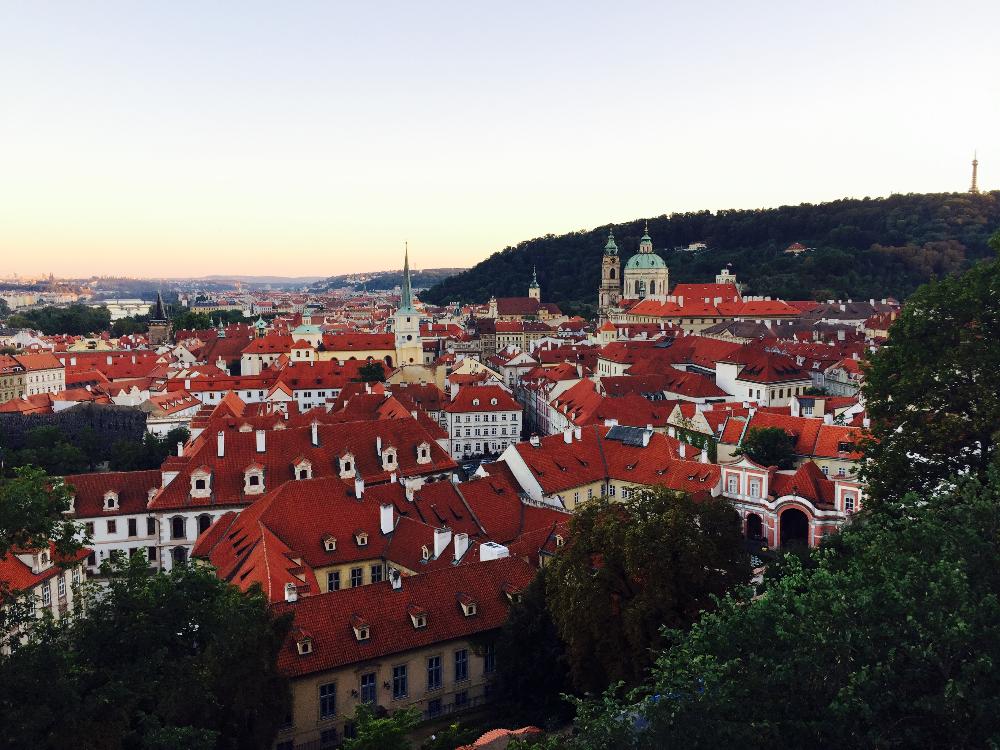 First reason is there´s about 60 % more demands of flats than offers — I am mostly talking here about these approachable flatshares for Erasmus students. To imagine numbers that I m talking about in August there were around 200 offers and around 500 demands.
Second reason is Czech people are a bit closed to foreigners. Most of the owners do not speak english language and if they do, they are not much into flatshare with non czech speakers. Neither they offer a flat to international citizens, so you can come across sentences like "just to czech speakers". But you have to find a tiger in yourself and just rock the world in Prague with finding awesome flatshare!
So, yes, fortunately it does not mean, it is impossible or unachievable to get some cool living. Luckily for you, people have started being more open minded nowadays, less scared of foreigners and start offering flats for bearable price, still this trend is at its beginning.
Let´s have a look now on those famous groups, where you can find your dream living.
Some tips on websites
In general you have 3 main worlds, where you may search.
Facebook groups

Non real estate agency websites with advertisements

Real estate agency
We all know Facebook is moving the world and of course there is no surprise on this social network exists tons of pages for accommodation in Prague. Also a fact some of them are more useful, others less.
I promise you, I'm not able to put here every single group as I would have to spent my life surfing on Facebook and I will rather write a useful article for you guys, so If there is any group you have found very useful, put it for sure in comment! We will gladly add it here.
Other options as I mention above for your internet research are websites or pay one of real estate agency for finding/providing you a flat.
Facebook groups in English:
As it is obvious, you will find on english Facebook websites advertisements and offers in language you understand to. Mostly you will find on these websites a room for rent — flatshare not empty whole flats for rent — but it is not even an unspoken rule. See tips for groups below!
FLATSHARE IN PRAGUE — Personally I consider this page to be the most useful and dynamic, it has over 30 thousand members. You will find here wide range of offers. Usually with price around 10 000 czk and higher for a room in different locations. Here are rather foreigners offering flatshare to foreigners than Czech people.
PRAGUE accommodation — The group with around 20 000 members looks similar to Flatshare in Prague with a small difference. You will come across some Czech people offering a room here and also you will come across more people putting searching advertisements and shared ideas where to look for offers in comments.
Prague rent a room/house/apartment — Smaller group with around 10 000 people. Because it is a smaller group you have a higher possibility to get some accommodation as they are not tons of people hunting the flatshare for sure.
Here you have list of others that you can check out!
Erasmus flats in Prague. Best rooms for accomodation. Rent and flatsharing
Flat Rent Prague (no agency fees)
FLATSHARE IN PRAGUE and FLAT RENTALS with NO COMMISSION
In general there is an unspoken rule — on websites in English you will find more expensive offers — average between 11 000,- till 13 000 Czech crowns (CZK) on Czech websites less expensive average between 9 000,- till 11 000,- per room. It means, if you speak Czech, you are the winner, if you want to save money. Therefore here you have some pretty cool Czech Facebook websites.
Facebook groups in Czech:
Of course a huge disadvantage of these pages is Czech language, however you can come across Czech offers with english translation below, give it a try then.
Bydlení/spolubydlení v Praze — the biggest group for accommodation. It has more than 70 000 people involved. You find here offers usually from Czech young people in many different locations, types and prices even like 8000 czk for a room.
Bydlení PRAHA — second greatest Czech group for accommodation. It has more than 40 000 people involved at the moment of publishing this article.
Bydlení, spolubydlení se zvířaty v Praze a blízkém okolí — YES, don´t be amazed or don´t run away. This group is for people who want to live in Prague with animals. We are a dog country, so no surprise here! #czechthing
And of course here is provided list of others you can search through.
PRONÁJEM/PODNÁJEM pokojů a bytů v Praze BEZ REALITKY
Bydlení PRAHA, spolubydlení, pronájmy, podnájmy
Websites for flatshare — non real estate agencies:
SREALITY - probably the largest catalogue of flats and apartments, but most of the ads are from real estate agencies though. The website is also available in English language!
BEZREALITKY  - very useful with tons of offers even for foreigners. Although to be fair with you. It is a real fight to get a flat, because there are also tons of people searching for perfect living. So stay awesome and cool.
ULOVDOMOV – website in Czech language (but Google translator works pretty well) for finding a flat/room. They started two years go doing finally a nice looking web for users! You have also a "searching" dog who will send you on e-mail offers similar to your filters!
ESPOLUBYDLENÍ  - older but useful website for finding flatshare for very reasonable prices. Huge disadvantages, it is meant to be mainly for Czech people, so they might be preferred. Unfortunately you can´t even change the language of websites to english, but GIVE IT A CHANCE!
Written by Verča: source: blog.naash.co
Non-binding inquiry for accomodation I'm interested in accomodation